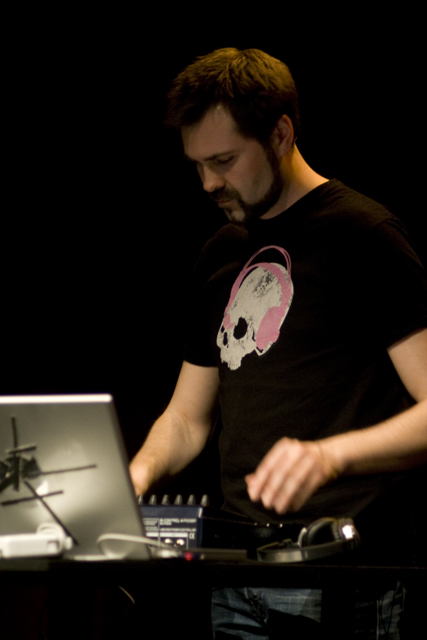 Mattias Petersson, Spegeln fredag 9 mars kl 21.00

Mattias Petersson är internationellt verksam både som tonsättare och elektronmusiker. Som soloartist har han släppt skivor på bl a iDeal Recordings, Fylkingen Records och Jahr Null Aufnahmen. Han samarbetar också med ett flertal namnkunniga artister och ensembler från olika musikaliska fält och hans musik har spelats både i klubbmiljöer och på friimpro- och kammamusikscener över hela världen. Som ena halvan av den hyllade duon "There are no more four seasons" har han tillsammans med violinisten George Kentros omarbetat klassiska verk till ny musik för violin och live-elektronik. Deras debutalbum – en nytolkning av Vivaldis Fyra Årstider – blev utnämnd till en av förra decenniets bästa klassiska skivor av Dagens Nyheter.
Mattias Petersson is internationally active as both a composer and electronic musician. As a solo artist he has released records on iDeal Recordings, Fylkingen Records and Jahr Null Aufnahmen. He is also working with several renowned artists and ensembles from different musical fields, and his music have been performed worldwide in club settings and on scenes for friimpro and chambermusic. He is part of the acclaimed duo There are no more four seasons, together with renowned violinist George Kentros he reworked classics to new music for violin and live electronics. Their debut album – a new interpretation of Vivaldi's Four Seasons – was named one of last decade's best classical CDs of the Daily News.