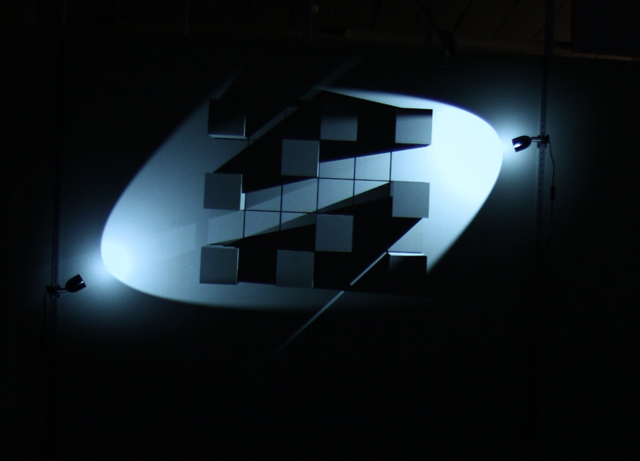 Dissolution of the white(ish) cubes av Sebastian Kihlstrand
Visas på IDKA Kulturkiosken 8 – 9 mars 14.00 – 18.00 & 10 mars 12.00 – 15.00

Det här är en kort historia om nyfikenhet och upptäckarglöd, ett åskådliggörande av viljan att gå över gränser för att stilla sitt begär efter sanningen, som en hyllning till starka viljor. Med inspiration från begreppet Dissolution of the frame suddas gränsen mellan var projektionens slutar och verkligheten börjar. Verket är en lek med motsatser som black box – mörker och white cube – ljus. De gråaktiga klossar som titeln hänvisar till genomgår undersökande stadier för att sedan lösas upp i sitt mörker. Verket tillkom som del av studier i Audiovisuell Produktion vid Högskolan Dalarna. Tack till Micke Sundström.