PUSH Chamber, Konserthuset Bo Linde Salen Lördag 10 mars kl 16.00 (Fri entré)
Konsertpresentation med Charlotta Cederlöf och medverkande , Konserthusets musikblibliotek Lördag 10 mars kl 15.00
Program:
Malin Bång – purfling – för violin och elektronik (dur ca 10'30)
Philippe Moenne-Loccoz – Cristal B – eam (dur ca 11′20)
Antony Maubert – L'Homme Qui N'Avait Pas Repondu – eam (dur 10'51)
Edith Alonso – La jarre mystérieuse – eam (dur ca 9'40)
Malin Bång – ……när korpen vitnar – för violin (dur ca 8′)
---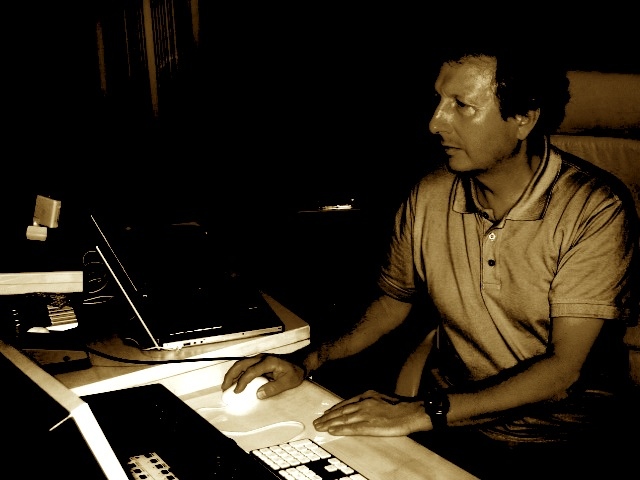 Cristal B
Verket består av material från inspelningar av en glasharmonika. Instrumentet spelades på ett ovanligt sätt och ljuden kommer från de olika delarna av instrumentet, ljud händelser som klockor, metallophones och flimmer på klockor … alla med sina egna särskilda övertoner och resonanser. Metallkroppen på instrumentet ger en mängd tonala färger som leder till de mest heterogena transformationerna.
The work is composed with material from recordings of a Crystal Baschet. The intrument was played in an unusual way and the sounds comes from parts of the structure of the instrument, without the resonators, sound events like bells, metallophones, flicker of bells … all deploying particular harmonics and resonances. The metal body of the crystal gives a multitude of tonal colors conducive to the most heterogeneous transformations.
---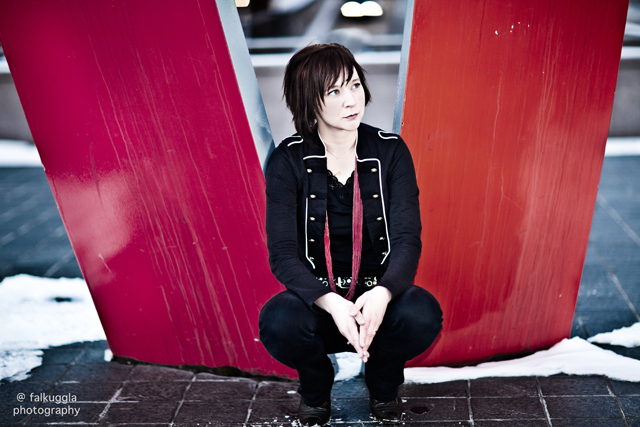 Purfling
Varje delmoment under violinbyggarprocessen syftar till ett gemensamt mål – att skapa en violinklang som är så vacker och välbalanserad som möjligt.  I purfling vill jag istället uppmärksamma de fascinerande klanger som redan pågår medan instrumentet konstrueras. Min metod var att "som en fluga på väggen" observera aktiviteterna och spela in allt som pågick; från de bullriga och något brutala ljuden från trädfällningen till den fokuserade stämningen i violinmakarens ateljé där träet noggrant examineras, mäts, sågas och raspas. Violinen är vår guide genom processen, i en ständig interaktion med sin egen tillblivelse. För att lyssna till detaljerna i violinens sköra träklanger har en kontaktmikrofon placerats på stråkens frosch, och en liten mikrofon har placerats inne i resonanslådan. Stycket är en beställning från IDKA till Push-festivalen 2012 och komponerat i nära samarbete med violinisten Karin Hellqvist.
Malin Bång
Malin Bång utforskar rörelse och intensitet i sin musik. Hon definierar sitt musikaliska material med utgångspunkt från dess friktionspotential, och skapar ett spektrum av kontrastrika gester och strukturer som rör sig från det intimt sköra till det råa och obstinata, ofta med interaktion av ljudande objekt för att utvidga den instrumentala klangvärlden. Malin Bång är hustonsättare för Curious Chamber Players, där hon även deltar som performer av ljudobjekt. Hon samarbetar också med ensembler som t ex ensemble recherche, Nadar, Ensemble Nikel vid Donaueschinger Musiktage, samt Klangforum Wien i samband med Impuls Festival i Graz. Under 2010 erhöll hon Kranichsteiner Stipendienpreis i Darmstadt och under 2012 är hon inbjuden av DAAD till det ettåriga residenset Berliner Künstlerprogramm.
---
La jarre mystérieuse
Jag föreställde mig det ögonblick då Pandora öppnade sin box och allt ont släpptes fritt. De mer detaljerade klangerna, de diskontinuerliga och de fragmenterade representerar de stunder när burken är öppen. De mer kontinuerliga och enkla klangerna återspeglar de ögonblick då lådan är stängd. Den spektrala analysen av boxens resonanser tillät mig att hitta nya frekvenser som modulerar objektets ursprungliga sound, lådans konkreta ljud omvandlas och utvecklas till elektroniska ljud.
I imagined the moment in which Pandora opened her box and all the evils went out. The more granular sonorities, discontinuous and fragmented are for me the moments when the jar is open; however, the more continuous and straight sonorities reflect the moments in which the box is closed. The spectral analyse of jar's resonances allowed me to find new frequencies that modulate the object's initial sound; so, the jar's concrete sounds are transformed and they evolve to electronics sounds.

Edith Alonso
Edith Alonso är tonsättare/ljudkonstnär och född i Madrid. Studier. Hon har en PhD i konst, vetenskap och teknik vid universitetet Saint-Denis-Vincennes (Paris) och University Complutense(Madrid) med studier i instrumental komposition och Elektroakustisk musik. Som tonsättare har hon tilldelats flera utmärkelser och priser: vinnaren i Madrid Abierto competition 2008, hedersomnämnande i Pauline Oliveros Prize 2010, nominerad i Prix Europa tävlingen 2009 och hedersomnämnande i Hablar enArte tävlingen 2009. Hennes kompositioner har uppförts på flera internationella festivaler, inklusive ICMC i Belfast och Montreal, SIMC (Paris), Synthese(Bourges) och många andra. Hon har också samarbetat med andra medier, bland annat film och dans, samt ljudinstallationer.
Edith Alonso is a composer / sound artist, born in Madrid. She has a PhD inart, science and engineering at the University of Saint-Denis-Vincennes(Paris) and University Complutense (Madrid) with the study of instrumentalcomposition and Electroacoustic music. As a composer, she has won numerous awards and prizes: the winner in Madrid Abierto competition 2008, honorable mention in the Pauline Oliveros Prize 2010, nominated for thePrix Europa competition in 2009 and honorable mention in Hablar enArte competition 2009. Her compositions have been performed at several international festivals including ICMC in Belfast and Montreal, SIMC Paris, Synthese Bourges and many others. She has also worked with other media including film and dance and sound installations.
---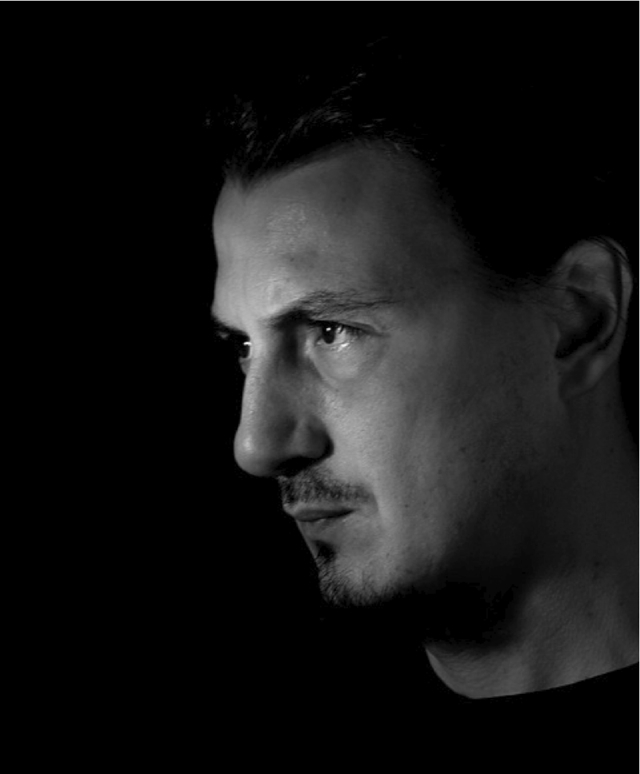 L'homme qui n'avait pas répondu au sourire de celui qui l'avait bousculé
Denna musik beställdes 2008 av Studio Instrumental till Aix en Musique festival Frankrike. Den franska titel kan översättas till: Mannen som inte svarade på leendet hos den som knuffade honom, med andra ord ett försök att kasta sig in i tomhetens karusell. Detta är det första i en serie verk som skildrar mentala tillstånd som ensamhet, aggressivitet och schizofrena störningar.
L'homme qui n'avait pas répondu au sourire de celui qui l'avait bousculé
This music was commissioned in 2008 by Studio Instrumental for the Aix en Musique festival France. The French title translates to: The man who did not respond to the smile of one who pushed him, in other words, in other words an attempt to plunge into the merry-go-round of emptyness. This is the first in a series of works depicting mental states as loneliness, aggression and schizophrenic disorders.
Antony Maubert
Antony Maubert föddes i Frankrike och lever i Madrid Spanien. Han studerade vid konservatoriet i Clermont-Ferrand, konservatoriet i Lyon, Conservatoire National Supérieur i Paris och Ateliers UPIC (grundades av Iannis Xenakis) för bland annat Jean-Claude Risset. Hans konstnärliga arbete täcker ett brett område som instrumental och elektroakustisk komposition, improvisation, mixed medie, live-elektronik, interaktiva ljudinstallationer, performance samt musik för teater och film.
Hans verk har framförts vid MATA New York, Nuit Bleue Arc-et-Senans, ICMC Belfast, Synthese Bourges, CMMAS Morelia och många fler över hela världen.
Antony Maubert was born in France and now lives in Madrid. He studied at the conservatoire of Clermont-Ferrand, the conservatoire of Lyon, the Conservatoire National Supérieur of Paris and Ateliers UPIC (founded by Iannis Xenakis) with among others Jean-Claude Risset. His artistic work covers a wide range of art such as instrumental and electroacoustic composition, improvisation, fixed media work, live electronics, interactive sound installation, performance and music för theatre and film. His works has been performed at MATA New York USA, Festival Nuit Bleue France, ICMC Belfast Ireland, Synthèse Bourges, CMMAS Morelia and many more throughout the world.
---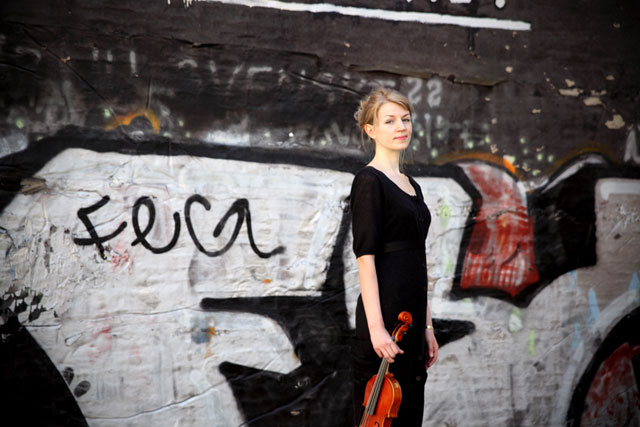 Karin Hellqvist (1983, Stjärnsund, Dalarna) har studerat violin vid Kungliga Musikhögskolan Stockholm, Universität der Künste Berlin och Norges Musikkhögskole Oslo. Under 2011 avslutar hon sitt Artist Diploma in Performance vid Royal College of Music London parallellt med studier för Melise Mellinger i tyska Ensemble Recherche. Som solist såväl som medlem i ensemblerna Oslo Sinfonietta, neoN (NO) och Curious Chamber Players (SE) beställer och uruppför hon ständigt nya verk av europeiska tonsättare. Hon har framträtt vid festivaler som Prèsences Paris, Venezia Biennale, Warsaw Autumn, Sound Scotland, Ultima Oslo och för Nuovo Virtuoso Tokyo. Hon är stipendiat för Dobloug Foundation, RWE Dea Germany/Norway och vid 45th International Summer Course for New Music Darmstadt 2010/12. www.karinhellqvist.com